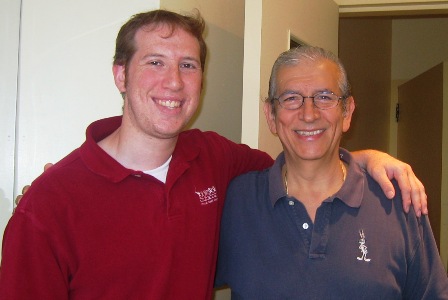 We specialize in Physical Therapy for Infants and Children utilizing CME which stands for Cuevas MEDEK Exercise method also known as MEDEK Physiotherapy or just MEDEK Therapy.
Jonathan Orgel PT is a certified practitioner for CME and received his training from the CME founder Ramon Cuevas based in Chile.
If you would like more information about the CME method or would like to schedule an appointment, please contact our office located in Brooklyn, New York.
We also arrange CME certified training classes for physical and occupational therapists to progressively learn the state-of-the-art current curriculum of this motor therapy approach for pediatric rehabilitation.
For more information about Ramon and his therapy center in Chile please visit http://cuevasmedek.com